Whinny Farms:Stallion Station
Don & Kandy Hall 38434 E Hwy 20 Burns, Oregon 97720 (541)493-2232
Breeding Top Quality All-Around Pleasure & Performance Prospects that sell Nationwide!


offering...
"IT'S THE RAGE"
1991 Chestnut AQHA Mare
2007 PHOTO
*** Great conformation - Proven pedigree! ***

2008 PHOTO
RAGE - AS A YOUNGER MARE
HER FOALS:
"WF SIR SKIPPA QUINCY"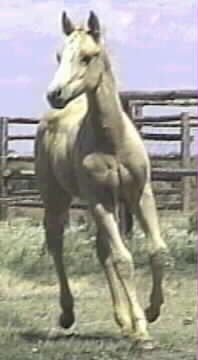 to Oregon - thanks Dave!
2002 Palomino Appaloosa/Blanketed Colt by Chy Choice!
Rage had this colt in her when I bought her, and he is a really nice one too!
"WF NOBLE NORFLEET"
to Arizona - thanks Joe!

"WF MACAYO NORFLEET"
to Winnemucca, Nevada - thanks Tobie!
"WF FOXY OAK NORFLEET"
to Montana - thanks Jeannie!
Click
HERE
to see her webpage!
REFERENCE PHOTOS:
Sir Quincy Dan
7-Time AQHA World Champion Sire!
Sire of Superior Halter & Performance!
Quincy Dan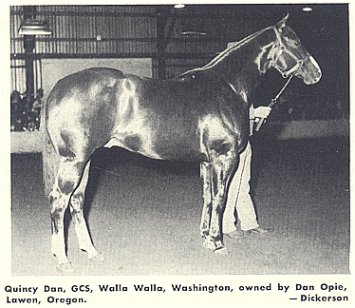 68-Halter Points, Sired 11 Champions, 23 Show ROM's, Superior Race, Halter & Performance, Race & Performance ROM, World Champion, and High Point!
Quincy Feature
1983 Open AQHA Champion, 1983 Open Performance ROM, 1980 Open Superior Halter, 1980 Open World Champion 3-yr old Stallion, 1979 Open World Champion 2-yr old Stallion, AQHA Champion, Superior Halter, 1980 World Champion 3-yr old Stallion, 1979 World Champion 2-yr ol Stallion.

Julia's Doll
maternal grand-dam
Lura's Oak Bar
World Champion & Reserve World Champion Sire
Superior Halter & Performance Sire
AQHA Champion Sire & Performance ROM Sire
Thanks For Visiting!
Find us at "The Big Red Barn", mile marker 147, HWY 20 East of Burns Oregon.
Call (541) 493-2232
Email: kdhalls@centurytel.net
Whinny Farms:Stallion Station
38434 E. Hwy 20
Burns, Oregon 97720

Copyright 2007 Whinny Farms.

WARNING !

All content contained within this site is protected by copyright laws.