Whinny Farms:Stallion Station
Kandy & Katie Hall ~ Burns, Oregon 97720
Breeding Top Quality All-Around Pleasure & Performance Prospects that sell Nationwide!
WF Fancy This Boon
April 25th, 2021 BUCKSKIN ROAN/TOBIANO APHA Filly (5-Panel N/N)
She's just a tad coon-eyed!
* * * * *
Pedigree:
* * *
Sire: Lone Pine Twist ~ Buckskin/Tobiano APHA (6-panel N/N)
Maternal grandsire: De Tops Mr Lucky ~ Buckskin/Tobiano APHA
Sire of Point earners in Halter, Showmanship, English Pleasure, Equitation, Trail, Pole Bending, Barrel Racing, Goat Tying, Stakes Race, & Heading!
* * *
Dam: Docs Royal Dual ~ Blue Roan AQHA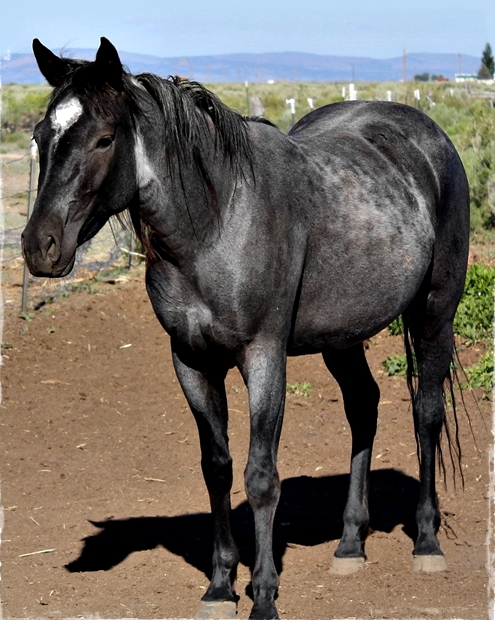 Dams Sire: Dualaroanie
Dams Grandsire: Duals Blue Boon (5-panel N/N)
This fancy girl is bred to perform!
---
More photos...
Lots of roaning in her coat...
She has the nicest gaits!
May 16th, 2021

October 2021...she's brought into the training barn to be weaned and trained...

Who gets bored and finds something to do while tied???

---
Thanks for Visiting!