Whinny Farms:Stallion Station
Kandy & Katie Hall ~ Burns, Oregon 97720
Breeding Top Quality All-Around Pleasure & Performance Prospects that sell Nationwide!
offering...
WF Fancy This Boon
April 25th, 2021 BUCKSKIN ROAN/TOBIANO APHA Filly
She's just a tad coon-eyed!
* * * * *
Pedigree:
* * *
Sire: Lone Pine Twist ~ Buckskin/Tobiano APHA (6-panel N/N)
Maternal grandsire: De Tops Mr Lucky ~ Buckskin/Tobiano APHA
Sire of Point earners in Halter, Showmanship, English Pleasure, Equitation, Trail, Pole Bending, Barrel Racing, Goat Tying, Stakes Race, & Heading!
* * *
Dam: Docs Royal Dual ~ Blue Roan AQHA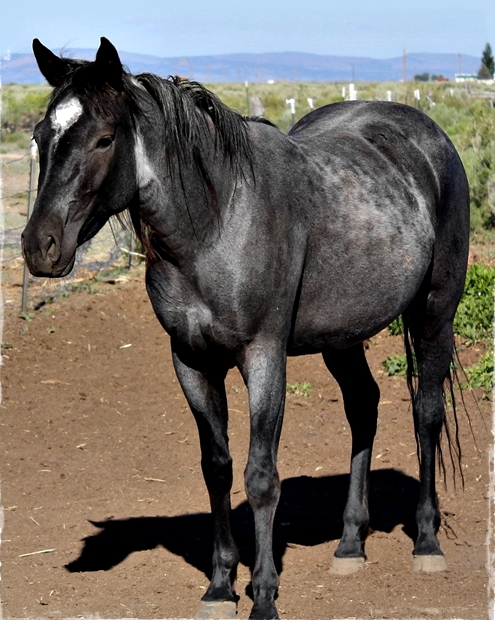 Dams Sire: Dualaroanie
Dams Grandsire: Duals Blue Boon (5-panel N/N)
This fancy girl is bred to perform!
---
More photos...
Lots of roaning in her coat...
She has the nicest gaits!
May 16th, 2021

---
Thanks for Visiting!