Whinny Farms:Stallion Station
Kandy & Katie Hall EMAIL Burns, Oregon 97720
Back to WhinnyFarms Stallions Broodmares Horses for Sale
---
Standing at stud...the GORGEOUS Buckskin/Tobiano Paint Stallion...
LONE PINE TWIST
"Scotch"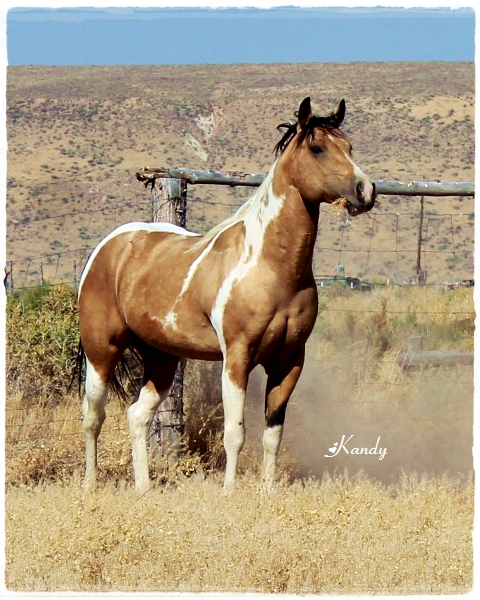 Although Scotch has not yet been tested, both his parents produced 100% Color!
We expect brilliant color on his foals, AND...his super disposition!
Pedigree:

Sire:
Charlie Twist
Dun/Tobiano
JT Rainman
Perlino/Tobiano
Charlie Miller
Shutouts Hawk/SHUTOUT-AAA
Gold Pac L Que
Scat Pac/PACIFIC BAILEY
Twist Of Butter
Dun/Tobiano
Oreos Twist
Slicks Black Magic
Super Butterscotch
MasterCharge Gin
Dam:
RHR Lucky Seven
Perlino/Tobiano
De Tops Mr Lucky
Buckskin/Tobiano
De Top Tonto Bars
TONTO BARS HANK
Feelum Good
Mr Comrie
Ribbon Of Scotch
Buckskin/Tobiano
Triple Scotch
TRIPLES IMAGE
Blue Ribbon Benji
Timberline Leo
If you're looking to produce an athletic All-Around prospect - Scotch is bred to sire it!
Breeding Fee: $500-LCFG to All Mares ~ Includes $100-Booking Fee
Inquire: EMAIL
Photos of Scotch from 2yrs & up ~ full winter coat & slicked off!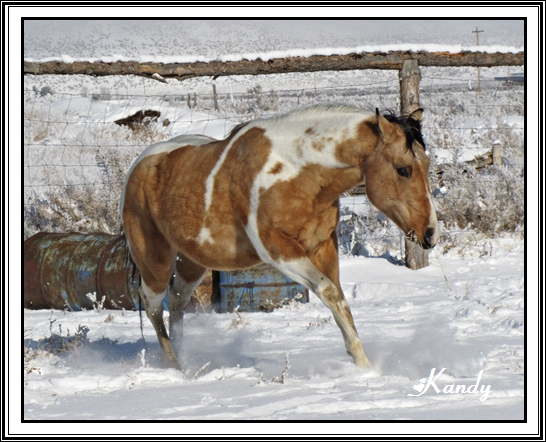 Scotch, not broke to ride yet, but so kind...gives me a warm seat in a chilly 7 degrees above!

Add some brilliant color to your performance prospect!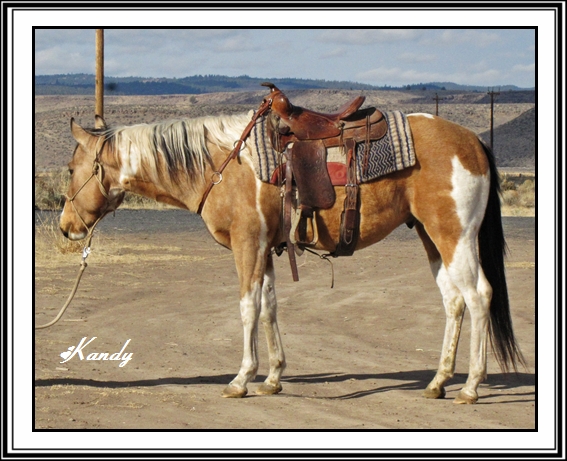 Jumping up on the "block"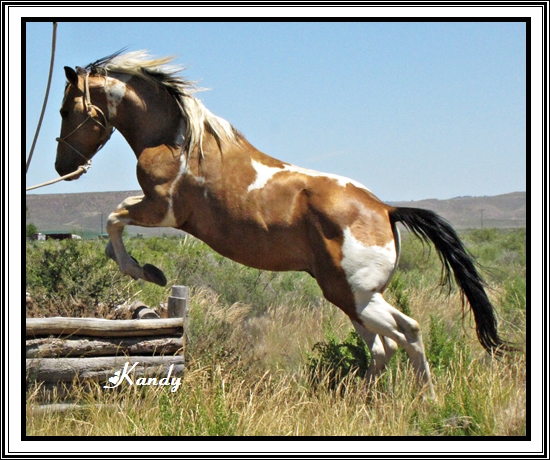 Up on the block
spring teasing...
still shedding...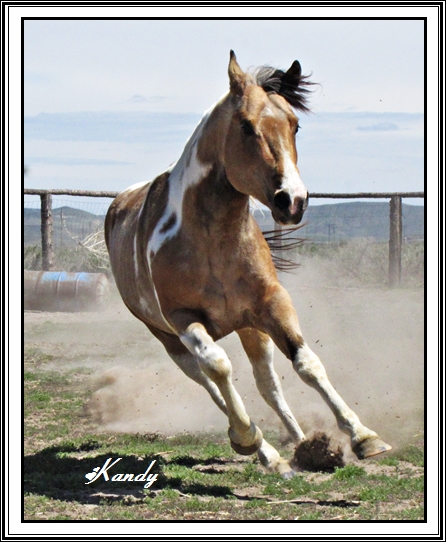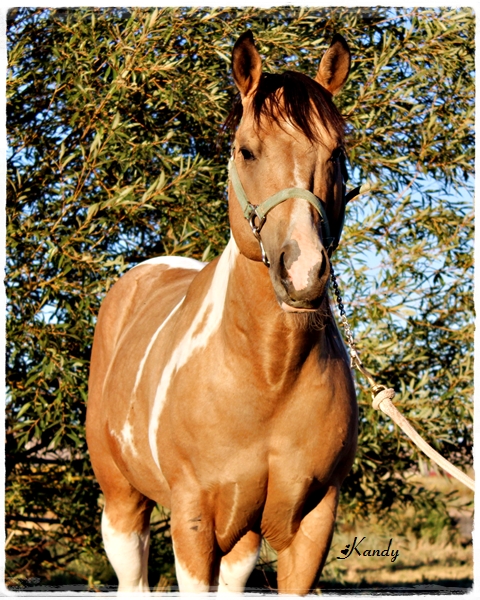 Scotch says "Hi" to his kids...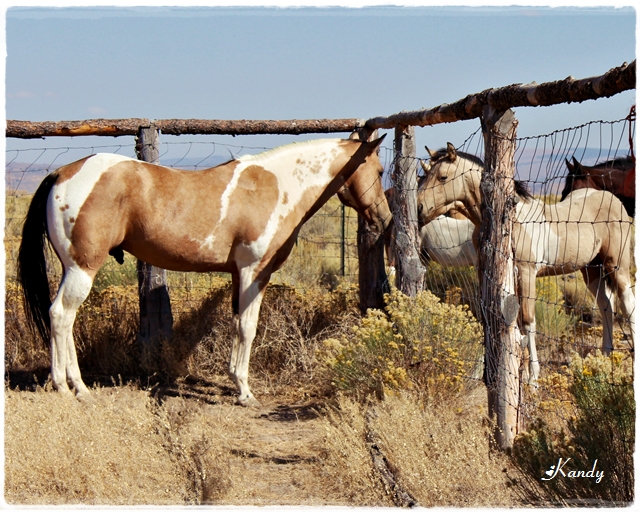 ~ His Foals ~
| | |
| --- | --- |
| | |
| | |
| 2019 Buckskin Tobiano Filly | 2019 Buckskin Tobiano Filly |
| 2019 Bay Tobiano Colt | 2019 Palomino Tobiano Colt |
| 2018 Buckskin/Tobiano Colt ~ out of an AQHA mare | 2018 Palomino/Tobiano Colt |
| First Foal - April 10th 2017 - Bay/Tobiano filly | 2nd filly of 2017 - out of an Oldenburg mare - what a hip! |
---
Thanks for visiting!
Whinny Farms:Stallion Station
Burns, Oregon 97720