Whinny Farms:Stallion Station
Kandy Hall 38434 E Hwy 20 Burns, Oregon 97720 (541)493-2232
Back to WhinnyFarms Stallions Broodmares Horses for Sale
offers...
WF SMART ROSALENA
"RosaLena"
May 16th, 2013 ROAN APHA Solid FILLY
Born very PINK, now a lovely ROAN with "Magenta" tail!
* * *
---
AS A NEWBORN
(that feels good...)

---
PEDIGREE:
Sire: GWS LENAS DRIFTER (Red Roan AQHA)
**AT STUD**
Dam: Ms Snicklefritz Moon (SPB APHA)
(dirty from playing in water tank)
PEDIGREE:
Sire:
GWS Lenas Drifter
Red Roan AQHA
Cee Harlans SmartBoy
Bay Roan Working Sire
Harlan Roans Slider
HARLAN ROAN
Boogers Jessie/CEE BOOGER RED
Freckles Smart Gal
Freckles Commando/FRECKLES PLAYBOY
Smart Little Leona/SMART LITTLE LENA
Codys Driften Sand
Red Roan Broodmare
Croton Cody King
CROTON CODY/JOE CODY
Royal Pansy Jody
PINK DRIFTWOOD
Mr Metallic
PINK ICING
Dam:
Ms Snicklefritz Moon
Black Bay Solid APHA
Too Tardy Keegan
AQHA All Around Sire
Sonny Bee Mack
Judys Lil Son/JACKIE BEE
Miss Brandy MC/Firebrand Reed
Shesa Tuff Tardy
Ima Tuff Tardy Too/TARDY TOO
Sailing Moon Miss
Black Birds Pride
Gray/Tobiano
Classical Touch
EMPHASIS/WAR LEO BONANZA
Kristys Tuff Chick
Tuff Chickadee
---
Pleasure anyone...?
---
---
---
this filly is really put together well
Weaning time...
Rosa is so pretty...and likes being brushed
taking the kids to the big arena for playtime, Rosa follows along nicely...
you can see where she's shedding off the white hair and turning pink again....
more winter coat coming in...
fuzzy, but still so pretty!
Winter cell phone video - lots of wind, but fun to watch em play!


---
spring 2014...
first time loading in the horse trailer...
Rosa is on the left...
summer 2014...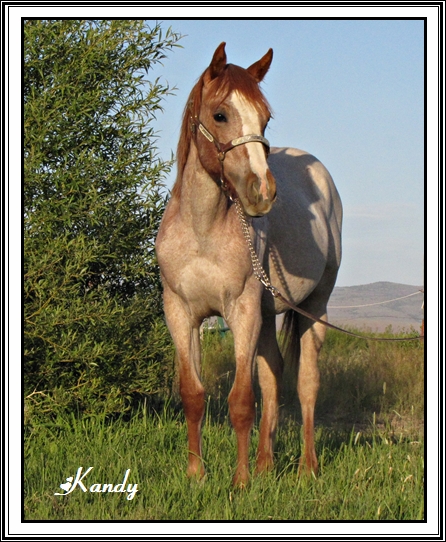 at sunset...
---
---
Thanks For Visiting!
Find us at "The Big Red Barn", mile marker 147, HWY 20 East of Burns Oregon.
Call (541) 493-2232
Email: whinnyfarms@centurylink.net
Whinny Farms:Stallion Station
38434 E. Hwy 20
Burns, Oregon 97720

Copyright 1989 - Whinny Farms.

WARNING !

All content contained within this site is protected by copyright laws.