Whinny FArms: Stallion Station
Kandy & Katie Hall Burns, Oregon 97720
WhinnyFarms Stallions Broodmares Horses for Sale
presents...
the beautiful Black/Brown Friesian Sporthorse filly...
La-Bella
(5-21-2017)
"la-Bella"
La-Bella means Beauty ~ and she is!
---
Pedigree:
Sire: Friesian (was a crippled stallion that never earned full papers)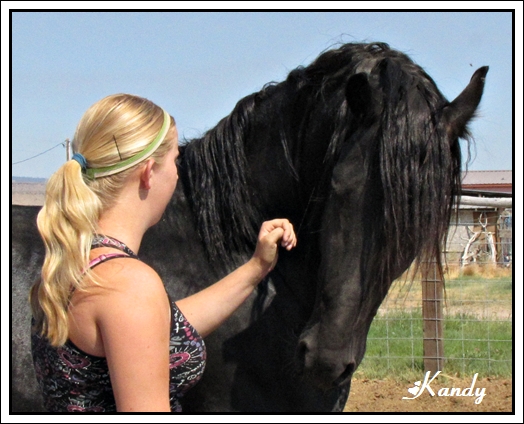 Dam: Tabascos Spirit (Black/Overo Paint)
* * *
LaBella is so curious about everything - it wasn't long and she walked through this feeder!
Kisses...?
---
---
Thanks for visiting!
Whinny Farms:Stallion Station
EMAIL
Burns, Oregon 97720