Whinny Farms:Stallion Station
Kandy & Katie EMAIL Burns, Oregon
Breeding Top Quality All-Around Pleasure & Performance Prospects that sell Nationwide!
Presenting...
**Reference Broodmare ~ Deceased**

Ms Snicklefritz Moon
("Fritzie" as a foal - VERY well balanced!
As a 2 yr old...
as a mature broodmare...shown au' natural

Fitzie has an amazing disposition which she passes on to all her foals!
---
Fritzie shown below with her 2008 APHA Bay/Tobiano Filly Sired by Buddy Shoe Shine!
A gorgeous filly - SOLD to Washington!
"WF Delightful Shine"
Fritzie shown below with her 2009 APHA BLACK/Tobiano Colt Sired by Buddy Shoe Shine!
A Fabulous colt - SOLD to Texas!
"WF Rye Whiskey Shine"
Fritzie foaled this SPECTACULAR BLACK Friesian Sporthorse filly by Yorick in 2011!
"WF Mercedes" Mercedes is SOLD to Terrebonne, Oregon
Fritzie was left open for 2012...
Fritzie had this AWESOME RED ROAN filly by LENAS DRIFTER in 2013...
WF Smart RosaLena "Rosa" is SOLD in Oregon
Rosa, as a yearling...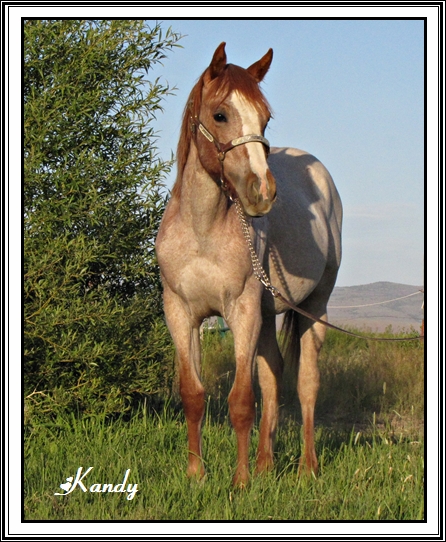 Fritzie foaled a gorgeous RED ROAN colt by LENAS DRIFTER in 2014!
WF Lena's Peacemaker "Colt" is being retaining for a future saddle horse (sadly lost this colt due to injury).
Fritzie was bred to the rare "White" Thoroughbred stallion Matoskah for 2015 - didn't settle, bred back and foaled August 2016 this APHA BS filly, WF Apache Angel.