Whinny Farms:Stallion Station
Kandy & Katie Hall ~ Burns, Oregon 97720
Back to Whinny Farms Stallions Broodmares Horses for Sale
~ offers for your breeding consideration ~
the RARE CREMELLO Thoroughbred Stallion...
* * *
CRUSOV FOX
"Crusov"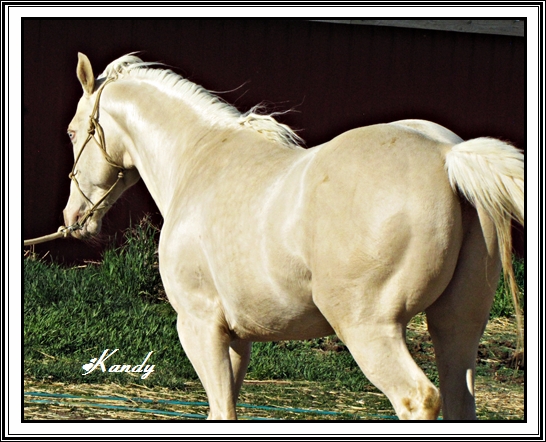 Crusov Fox
2008 Cremello Thoroughbred Stallion
(Registered with Jockey Club as a Palomino)
* * *
Crusov Fox is a rare, Cremello colored, Imported Thoroughbred stallion with proven Sport & Racing lineage!
Crusov Fox is an own son of the well-known cremello stallion, Snowy River, by USDF Leading Hunter Sire, Issue Of Gold!
His dam is the 1985 Palomino mare, Golden Savannah, by the Hunter sire, Gold Apollo!
This gives Crusov Fox 3 crosses to the 1965 Palomino Hunter sire, Milkie, making him pre-potent to reproduce these performance qualities!
Gold Apollo's dam, Wild Jone, goes back to Man O' War on her sires side!
Gold Savannah's dam, Grubby, is a granddaughter to Tompion, a race Winner of $545,173- with 39 starts - 11 wins - 11 places - 6 shows and is sired by Tom Fool!
Snowy River's dam is Queen Debonair, a maternal granddaughter of Lucky Debonair, a race winner of $370,960- with 16 starts - 3 places - 0 shows, winner of the Kentucky Derby, Santa Anita Derby, Blue Grass Stakes, San Vicente Handicap, and the Santa Anita Handicap. Sired by Vertex, race winner of $453,424- with 25 starts - 17 wins - 3 places - 1 show, out of Fresh As Fresh, producer of 2 Stakeswinners!
With this much performance breeding, you can't go wrong covering your mare with Crusov Fox!

Crusov Fox has proven his outstanding siring potential with limited foals in 2017 out of Thoroughbred & Paint Horse mares!
These foals are stunning with tons of athletic potential!
Don't miss an opportunity to add some brilliant color to your performance prospect!
Breeding Fees:
$1200-Jockey Club Mares
$600-All Others
All of his foals will be Palomino or Buckskin colored!
Grey mares' foals will be born dilute colored, but "may" grey out due to the grey gene.
---
Reference Pics:
Gold Apollo
Milkie
---
more photos of Crusov Fox...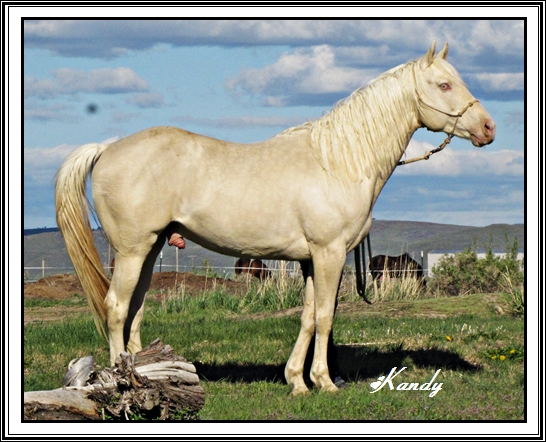 getting a bath...
After he had his bath, what brilliant color!
His very first try at clearing the barrels, he was careful and methodic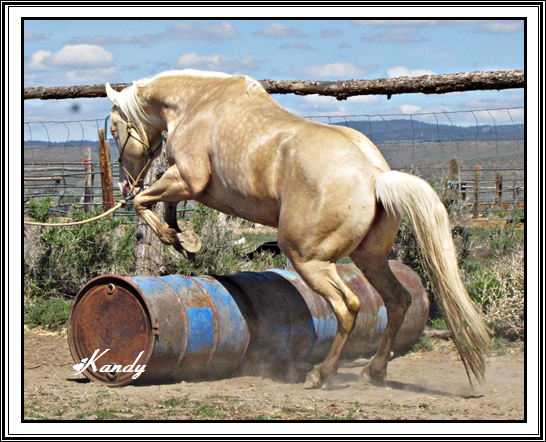 getting the hang of it, he easily has more jump in him!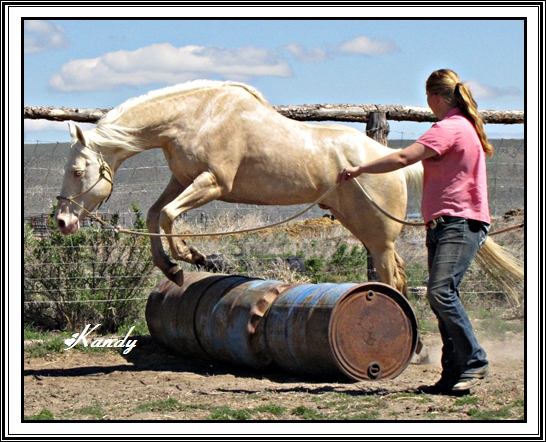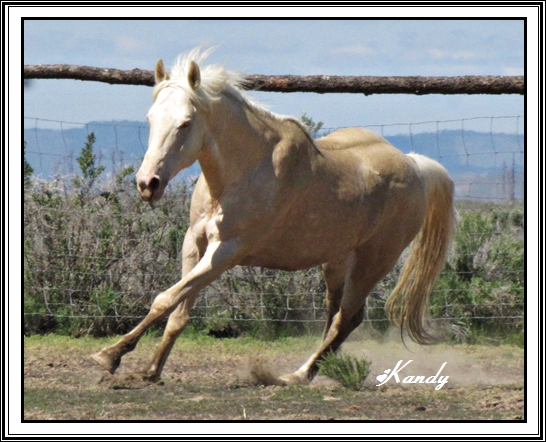 his new name... "Runs With Collies"... he has so much fun!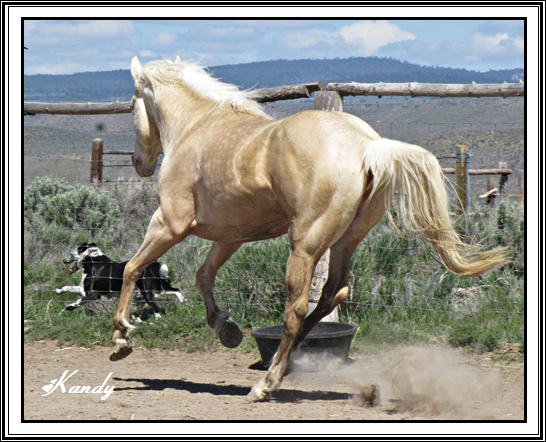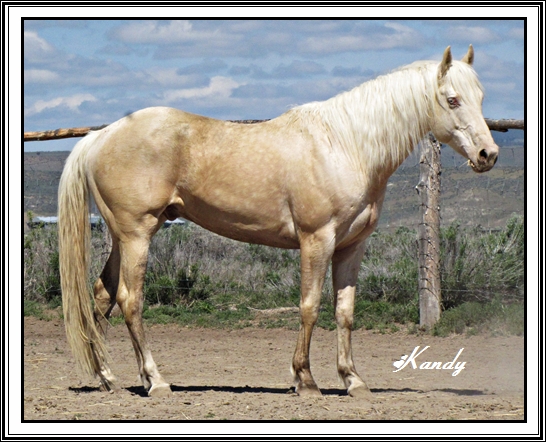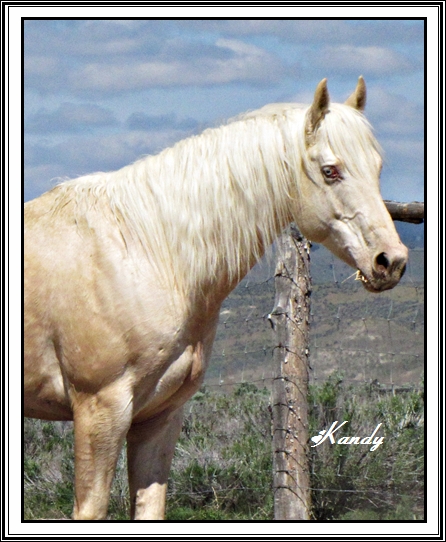 sucha pretty boy!
and a fabulous mover!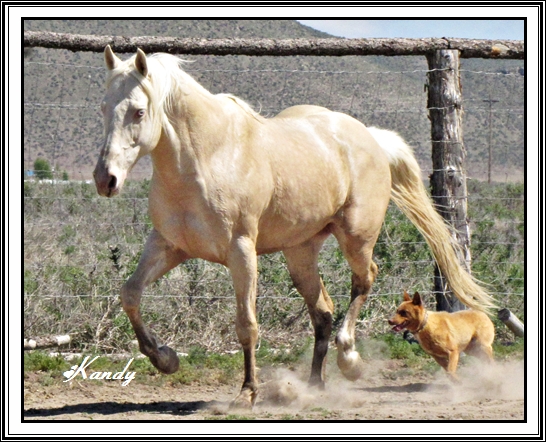 Thanks for visiting Crusov Fox's page! Please check back for updates!

** Naptime **
---
~ Foals sired by Crusov Fox ~
2017 Palomino Thoroughbred Colt
2017 Buckskin Thoroughbred Filly
2017 Palomino/Overo APHA Filly
Crusov Fox ~ Siring correct, athletic, trainable & pretty babies!
---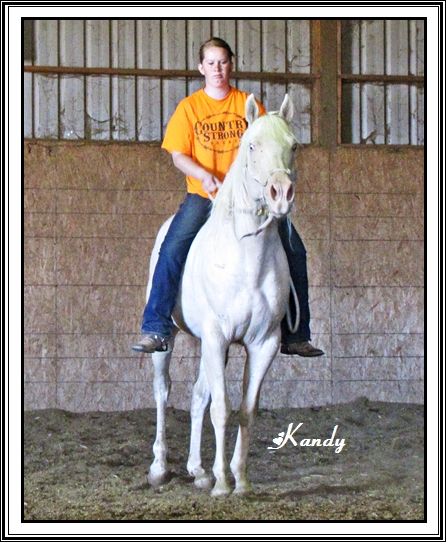 Whinny Farms:Stallion Station
Burns, Oregon 97720