Whinny Farms:Stallion Station
Kandy Hall 38434 E Hwy 20 Burns, Oregon 97720 (541)493-2232
WhinnyFarms Stallions Horse Training Equine Reproduction Photos by Kandy
Back to the Broodmares web page
Back to the Horses for Sale web page
Breeding Top Quality All-Around Pleasure & Performance Prospects that sell Nationwide!
"WF Cowboy Norfleet" ("Cowboy")
2004 APHA/Solid Buckskin Gelding 15.2H
Cowboy is sired by Hy TontoBar Norfleet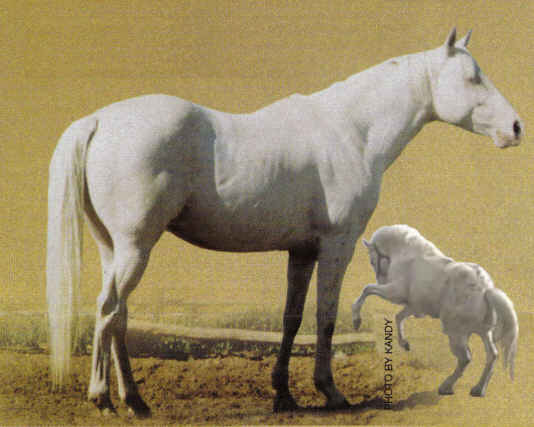 His dam: Chics Bar Tab **SOLD** to Wyoming!

By: Tabasco
By: AFORETHOUGHT (Sire of the All-American Futurity Winner "TimeTo ThinkRich"!)
Growing Up & and Training
Cowboy, as a foal...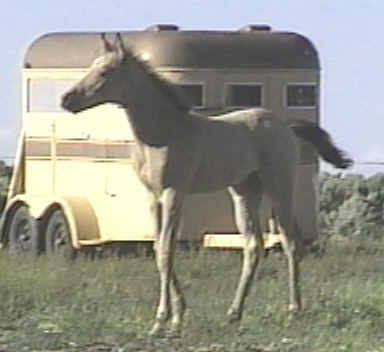 As a yearling...
winter 2005...

Cowboy was started under saddle the spring of 2006
See his training page at www.whinnyfarms/cowboytraining.html
And now ready for Katie with only 25 rides!
And his 26th ride under saddle was at his first GBSC show!
Below are a handful of random photos showing how VERSATILE Cowboy is...and the sire of this VERSATILITY is
still available at stud - See his sire Hy TontoBar Norfleet HERE!
"On The Bit"
Cowboy ponies a Thoroughbred stallion in training...
Cowboy, lunging a Thoroughbred stallion in the pack riggin...making Katie's job look too easy!
Cowboy & Katie's 1st run around the barrels in Central Oregon, just for fun!
On an afternoon trail ride, cowboy offers his back to a horseless rider!
Cowboy working/catching wild mustangs off the Warm Springs Indian Reservation, got one haltered, & 2 more to go...
Cowboy draggin logs to the fence repair site...
Bringin in the broodmares and foals out of the back pasture...
Cowboy draggin logs to another work site while the broodmares look on!
almost there!
Playtime at the Harney County Fairgrounds!
another show....
winter sunset 2014 - and he's so dirty (and pretty)...
Thanks For Visiting!
Find us at "The Big Red Barn", mile marker 147, HWY 20 East of Burns Oregon.
Call (541) 493-2232
Email: whinnyfarms@centurylink.net
Whinny Farms:Stallion Station
38434 E. Hwy 20
Burns, Oregon 97720

Copyright - Whinny Farms.

! WARNING !

All content contained within this site is protected by copyright laws.